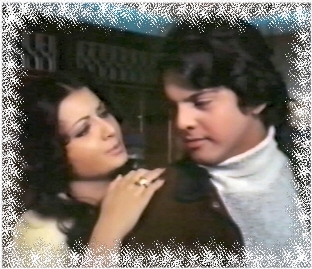 MANDIR MASJID (1977)
CREDITS:
Sajid Khan
Yogita Bali
Nutan
Madan Puri
Rajesh Mehra
Jagdeep
Jagirdar
Kaushalya
Lalita Pawar
Produced by: K.K. Movies
Directed by: Mohammed Hussain
Music by: Sharda
Drama, Colour, 1977. Not yet released on DVD.
Synopsis: Highlights the need for Hindu-Muslim unity and that the same blood runs through the veins of both communities.

Shaukat, feeling that he was the cause for the death of his friend Mahendrapratap's son, returns his own recently born son to the doorsteps of his friend's house. Since Mahendrapratap has passed away, his wife, Bharati, brings up Shaukat's son along with her own son. Providence ultimately unites the two families.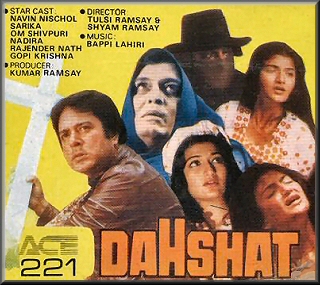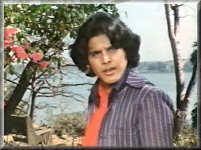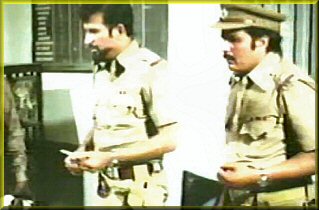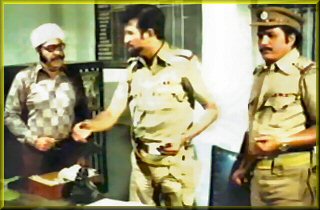 DAHSHAT (1981)
CREDITS:
Om Shiv Puri as Dr. Vishal
Nadira as Mrs. Vishal
Navin Nischol as Dr. Sameer
Narendranath as Inspector Verma
Sarika as Kiran
Pinchoo Kapoor as Police Superintendant
Sajid Khan as Police Officer
Produced by: Kumar Ramsay, Krishna Pujari,
and Jude D'Souza
Directed by: Shyam Ramsay & Tulsi Ramsay
Story & Screenplay by: Kumar Ramsay
Original Music by: Bappi Lahiri
Dances by: Kiran Kumar
Released on Video and VCD
Popular Hindi horror film is a re-working of Dr. Jekyll and Mr. Hyde with a memorable performance by Om Shiv Puri as the infected Dr. Vishal. Indian film star, Nadira, portrays his unhappy wife. Sajid appears in the film as a police officer assistant to the Inspector. DAHSHAT is an atmospheric film by the well known Ramsay Brothers.