MOTHER INDIA (1957)

CREDITS:
Nargis as Radha
Sunil Dutt as Birju
Rajendra Kumar as Ramu
Raaj Kumar as Shamu, Radha's husband
Kanhaiyalal as Sukhilala the Moneylender
Introducing Master Sajid as Birju (boy)
Produced and Directed by: Mehboob Khan
Story and Script: Mehboob Khan
Dialogue: Vajahat Mirza and S. Ali Raza
Music: Naushad
Sound: Kaushik
Cinematography: Faredoon A. Irani
Colour 172 Minutes, Released on DVD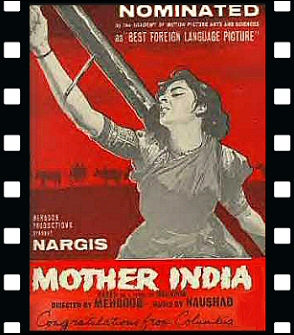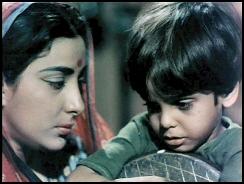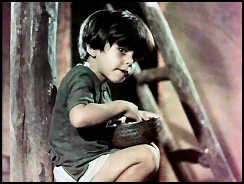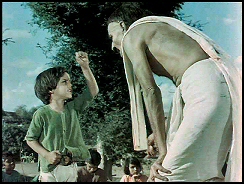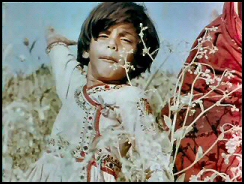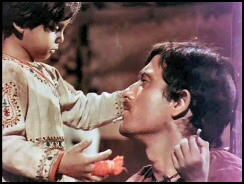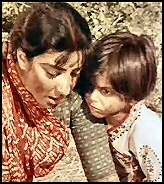 An epic film, MOTHER INDIA, is a classic in Indian film history. It was the first Indian film to be nominated for an Academy Award as Best Foreign Film in 1957. It was a major box office hit and was honoured as recently as 1992 at the Cannes Film Festival.

MOTHER INDIA tells the dramatic story of a woman, Radha (Nargis), who looks back upon her life and the trials she has experienced. Radha has lost her husband, managed to survive through great toil, and has raised her two sons, including the rebellious Birju.

Sajid, a pre-schooler, was chosen by legendary film producer/director, Mehboob Khan, for the role of the tough son, Birju (as a boy), from among hundreds of children. Still a toddler, Sajid filmed his scenes in 1955. In 1957, MOTHER INDIA was released to rave reviews. Critics and audiences lauded the sweeping drama. At screenings in Hollywood before the Academy Awards, the press hailed the memorable performances of Nargis and young Sajid. On the web today, fans of the film cite the antagonistic relationship between Little Birju and the moneylender (photo at right) as among favourite moments in the magnificent film.