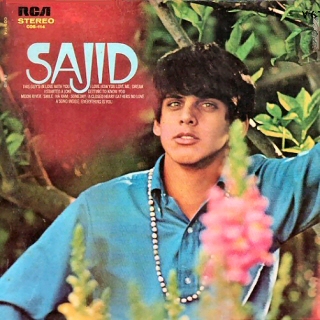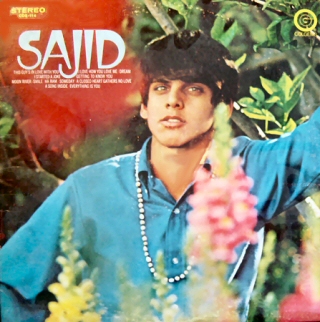 With appearances on network t.v. shows such as HAPPENING and AMERICAN BANDSTAND, Sajid began recording pop songs in 1968. Colgems Records, the Monkees' label, released Sajid's first single, HA RAM/GETTING TO KNOW YOU in August 1968. This was followed by DREAM/SOMEDAY in January 1969 and Sajid's LP, SAJID, in June 1969. RCA Records released the singles and the LP in such countries as Japan, Canada, and Venezuela.

SAJID LP (COS 114) Arranged & Produced by Stu Phillips for Wrightview Productions, Inc. Liner photographs by Roland Thurman.

Side One:
A Song Inside
Everything Is You
Moon River
I Love How You Love Me
This Guy's in Love With You
Dream
Side Two:
Smile
A Closed Heart Gathers No Love
Someday
I Started a Joke
Ha Ram (Of Love and Peace)
Getting to Know You

The Sajid LP liner notes were written by 16 Magazine Editor, Gloria Stavers, who praised Sajid's elegance and style. Ms. Stavers also described how Sajid's singles:
"...drew more mail and more attention at 16 than any other recordings in the fifteen year history of the magazine."

To promote the LP, Sajid did a number of concerts, primarily in California. Sajid also taped his own Metromedia music special.