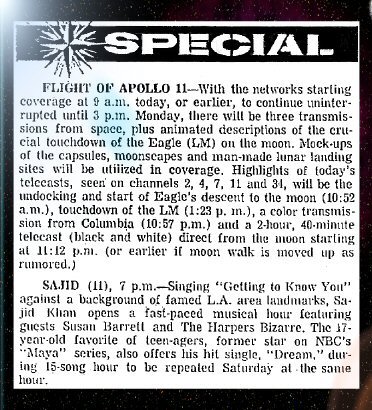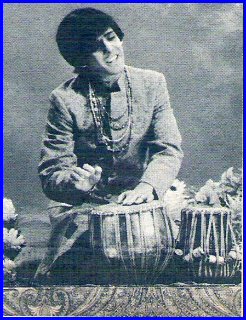 SAJID (1969 Metromedia) colour
Produced by: Stephen Papish
Choreographed by: Lynn McMurrey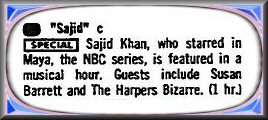 After several months of long rehearsals under the tutelage of choreographer, Lynn McMurrey, Sajid taped his one hour special before an audience on February 22, 1969. The show was to debut on the evening of July 20, 1969 via Metromedia's flagshop station in L.A., but was pre-empted for the historical moment of Neil Armstrong's walk on the moon. The Sajid special made its U.S. debut on July 26th and aired many times well into 1970. The special also aired on the JBC Network in Jamaica on December 25, 1969. Sajid was the first actor/singer from India to have his own U.S. television special.

Sajid's musical guests were Susan Barrett and Harpers Bizarre. Sajid's songs included Getting to Know You, Indian Rock, Smile, A Closed Heart Gathers No Love, With a Little Help from My Friends, Where is Love, Dream, and Ha Ram. The special closed with "A Song Inside". Saw this special in 2012 (b & w), and it was great!